Applying for an NIE Number / Certificate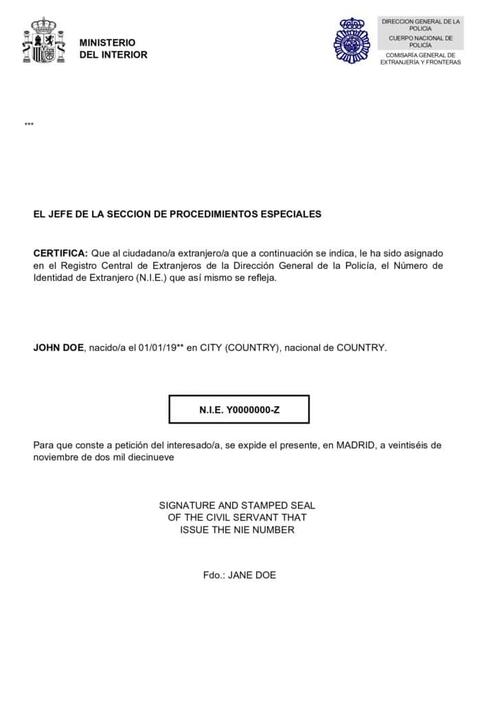 The NIE (Número de Identidad de Extranjero) number is your individual identification number for tax purposes in Spain, which can be requested as non-resident or when applying for residency.
If you wish to make any major purchased in Spain, such as a vehicle or property, then you will need an NIE number in place before you complete on the purchase.
When applying to Extranjería in Almería, they require you to demonstrate why you need an NIE number; providing relevant documentation for your application, such as a signed reserve contract for a property or vehicle, and supporting documents to identify the purchase and your identification.
An appointment has to be arranged for the applicant to attend unless power of attorney has been provided.
The NIE certificate is available for collection from Extranjería in Almería approximately one week later, which I can collect on the applicants behalf.